Get to know the Wireless LAN Professionals' story!
This site is dedicated to those who are involved in the craft of Wireless LANs – folks who work day-in, day-out with Wireless networking. A place to come and learn from, hang out with, and be inspired by other like-minded individuals.
How it all began…
WLAN Pros was founded by Keith Parsons.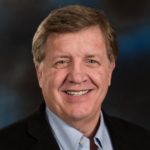 Keith has a passion to help build and encourage a strong and growing community of WLAN professionals who excel in their chosen field. Keith is a teacher at heart and loves connecting with other WLAN Pros from all over the world.
He's been at this a long time and figured (rightly so) a blog would be one of the best ways to encourage, educate, and even entertain others on how this community can be better at what we do.
Keith believes in the free sharing of knowledge, creating better training and education opportunities, and encouraging regular gatherings as professionals and peers. His hope, and the vision of this site and the conferences, is to help develop better technicians, engineers, VARs, and vendors who in turn will build better networks around the world. Something we are all striving for.
As Keith's Twitter Profile says…
He's a Husband, Father, Grandpa, Teacher, Geek –
He's all about – Wifi, WLAN, Wireless, Travel, Gadgets, Networking,
He is CWNE#3,
He has 60+ network certifications
He is a speaker and an author.
Keith is very active on Twitter and would love to connect with you there.
A word from Keith…
My path to becoming a Wireless LAN Professional.
I started back in the Novell days with the CNA–>CNE–>CNI–>MCNE–MCNI process. Then moved through the same with Microsoft MCP–>MCSE–>MCP–MCSE+I. Then followed a path through the Cisco track with CCNA–>CCDA–CCNP–>CCDP.
There were also the little side paths through Linux, Security, Web Design, and a bunch of CompTIA certs.
I got a bit tired of continually chasing the 'next best certification' and decided to settle down and focus on a single topic. I happened to choose Wireless LANs at an appropriate time.
So I got into the CWNA–>CWSP–>CWAP–CWNE process and achieved CWNE #3.
Since 2002 I've been totally focused on the Wireless LAN arena. Back in 2004, I thought to start an 'association' to help link the Wireless Vendors with the Wireless LAN end-users. It was a good idea, but a bit too early.
For the past several years I've been working exclusively with Wireless LANs:
consulting,
designing,
and teaching about Wireless Networks.
In this time I've met some amazing folks.
People I've learned much from
Those I've developed great relationships with
The thousands I've been able to teach
And the hundreds of companies I've had the honor to consult all over the globe.
Here's (an old) graphic of all the different companies I've been able to work with – you can see the global demand for great WLAN Professionals (we need to get that map updated now!)
One of my main motivations for creating WLANPros.com was to reconnect and stay engaged with all these amazing people. And I hope to do the same with you.
Be sure to sign up for the Newsletter to stay connected and informed on all we have going on. We'd LOVE to see you at our next #WLPC.