#WLPC 2020 Phoenix
Boot Camps: Sun, Feb 16 – Tues Feb 18
Main Conference: Wed, Feb 19 – Fri, Feb 21
Choose Your Experience
You can choose between 3 days of the Main Conference or come a little earlier and make it a full 6 days with the Boot Camp add on.
Either way you'll come away with a richer understanding of 802.11 technologies. You'll build deeper relationships with your peers in the industry, and you'll have a lot of fun along the way.
We really hope to see you in Phoenix in February.
You know the benefits you will get by attending #WLPC, but does your supervisor?
We have created a template letter that you can download and personalize to use when asking for approval.
Option 1
Main Conference Only
Conference attendance Wed, Feb 19 – Fri, Feb 21

Total of 3 nights at Pointe Resort: Check-in Tue, Feb 18 – Check-out Fri, Feb 21

Breakfast and lunch Feb 19 – Feb 21

20+ hours of WLAN training & instruction

Networking opportunities throughout the event

Attendee welcome bag with free giveaways

Deep Dive hands-on training with related gear

Lots of opportunities for after-hours and early morning fun activities.
Option 2
Main Conference + Boot Camp
Everything from Option 1 plus…

Attendance to 3 days of high level, professional, technical training (choose between several classes)

A total of 3 additional nights stay at Pointe Resort: Check-in Sat, Feb 15 – (Check-out is still Fri, Feb 21 on the last day of the conference).

Breakfast and lunch Feb 16, 17, 18

Group Dinners Feb 16, 17
What Class Will You Choose? 
We've tallied the votes from all the different Boot Camps, Deep Dives, and Presentations that were submitted by the community and below are the final results.
Remember, you can only attend one Boot Camp (if you select that option) and one Deep Dive (open to everyone) so, be sure to register right away on December 15th to secure your spot in the class of your choice.
WLAN Pi Project | Jerry Olla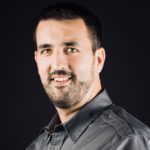 Instructors: Jerry Olla
---
Includes your own WLAN Pi handheld device – hours of hands-on labs analyzing Wi-Fi traffic, testing network performance, and assessing Wi-Fi device capabilities.
The WLAN Pi is a versatile tool that has been developed by contributions from the Wi-Fi community. It is built with wireless professionals in mind and has been pre-loaded with multiple tools to assist wireless professionals in analyzing and troubleshooting Wi-Fi network issues.
Antennas 101 | Jim Palmer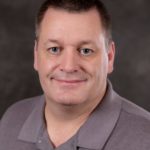 Instructor: Jim Palmer
---
This is a 5 hour deep dive designed to give the attendee the knowledge and background to fully understand what an antenna is, how antennas are designed, and the myriad of ways they can be deployed incorrectly, causing the system as a whole to underperform. 
At the end of this deep dive an attendee will know the terminology used in external antennas, understand what resonance and VSWR is and how it impacts an antenna system. Understand and know how to use an inline watt meter to check for resonance and VSWR, build a simple Omni-directional antenna as well as understand how this applies to the "complex" antennas used in Wi-Fi today.
Each attendee will receive the following to take home and keep experimenting with antennas:
Handheld 2 Way Radio

Foldable travel version of a J-Pole antenna

Inline watt meter to measure VSWR, forward and reflected power

All the coax needed to get on the air

Some additional antenna goodies just for good measure!
Machine Learning | Bob Friday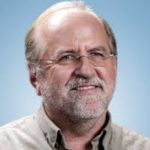 Instructor: Bob Friday
---
More and more businesses are putting critical services on their wireless networks requiring wireless IT administrators to move from a paradigm of managing access points to one of managing the end to end internet connectivity experience for employees and devices.
This paradigm shift is requiring wireless administrators to gather data from more network elements. With the soaring amount of data and network complexity, the industry is starting to leverage AI/ML tools to help process this data to answer troubleshoot end to end connectivity problems.
In this session, attendees will learn the basics of the different machine learning models and how they can be used to solve Wi-Fi connectivity problems. It will also cover how anyone in the audience can become a data scientist over the weekend by loading Python and Jupyter notebook and leveraging data sets on the internet to train an ML model to solve a real-world problem
CAD for WLAN Pros | Nathan York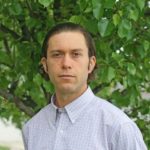 Instructor: Nathan York
---
Have you ever received a floorplan in excel, or even better a hand-drawn one? Would you like to learn how to create your own drawing to use for wireless modeling?
In this Deep Dive, we will learn how to measure a building accurately enough for a wireless design. We will then learn how to transfer those measurements into a scaled drawing. Building on the skillset needed to draw a building we will also cover how to modify out of date or cluttered drawings.
The deep dive will include a hands-on lab where we apply the acquired knowledge to create a drawing.
Included with the deep dive is a laser distance meter & subscription to CAD software.
Ekahau Custom Report Templates | Nick Turner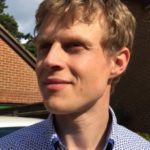 Instructor: Nick Turner
---
Get closer and more personal with Ekahau Custom Report Templates.
This Deep Dive will cover the basics of JSON and a few basic programming concepts required to construct Ekahau custom report templates.
Within Microsoft Word, we will cover formatting, text styles, tables (you know, the really, really exciting stuff…), figure numbers and naturally Ekahau Pro will feature pretty heavily during the course.
By the end of the Deep Dive you will be able to create report templates from scratch (if that's what you want to do), modify existing templates (such as the One-Click-Report Template) to meet your requirements and generally approach custom report templates with more confidence.
A-to-Z of LTE/5G Wireless on the CBRS Spectrum | Andrew von Nagy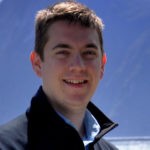 Instructor: Andrew von Nagy
---
This session provides WLAN professionals with detailed information on the principles of LTE/5G wireless technologies and the operational details around the use of the CBRS spectrum in the United States.
This session will also talk to how professionals can perform CBRS installation, on any SAS, with any CBSD radio device in accordance with the FCC rules. Attendees will receive credit to take the CPI examination to become certified.
802.11ax Lessons Learned
Wi-Fi 6 is very real, well, parts of it anyway. We have APs and a few clients have started to hit the market. This session will take a look at which Wi-Fi 6 features work, which do not and what it will take to see the full promise of the tech.
Multicast on WLAN
I work for a Wireless Communications vendor that uses multicast as an integral part of the product. This talk will discuss the settings you need on your Wireless and Wired network to ensure you have a successful Voice experience.
If time permits we will discuss troubleshooting steps to help isolate the causes of "No audio" during a multicast session. I have been troubleshooting multicast issues for years and would love the opportunity to share what I have learned.
DFS – The Untold Story
The rules for 802.11 radios to transmit on the DFS channels might vary by region; however, the goal is to avoid inference with radar. Many radar systems are protected by DFS regulations, including radar on boats, weather radar, and military radar. As a result, many enterprise WLANs never even deploy the DFS channels.
This presentation will discuss how DFS actually works and why you should not afraid of the technology. Learn how the Wi-Fi vendors handle DFS channel switch announcements (CSAs) differently. What is the real deal with Zero-Wait DFS, off-channel CAC time, in-service monitoring and more?
WLAN Analysis Tricks
Learn some protocol analysis tricks from the Wi-Fi magician himself
Top 5 Security Concepts for WLAN Pros
A dive into the key areas every Wi-Fi Pro and CWSP should know, plus a look at today's emerging security advancements such as elliptic curve crypto (ECC) and how it impacts wireless. Topics cover both conceptual knowledge and real-world tips and tricks learned from scores of deployments in various environments, including deploying 802.1X, configuring RADIUS and EAP methods, PKI and certificates overview, security monitoring in Wi-Fi, and an obligatory but brief touchpoint on Wi-Fi 6's security enhancements.
1. 802.1X, RADIUS and EAP
2. Certificates and PKI
3. Advantage of ECC in Wi-Fi
4. Security Monitoring
5. Wi-Fi 6 security enhancement
Security Orr Obscurity
This is expected to be a technical deep dive on all things WPA3 as well as ancillary, historical, and future aspects of related security technologies. You should expect to bring your Wi-Fi Security A-Game to this session to gain insights on the deeply technical components, the practical ramifications, and the general implications of the industry-wide adoption of WPA3.
Wi-Fi/CBRS/Private LTE/5G – Better Together?
The world is increasingly becoming more mobile and governmental spectrum regulatory bodies are exploring more ways to efficiently use spectrum. Unlicensed spectrum and Wi-Fi have been a major success and governments are opening up more unlicensed spectrum. In addition to unlicensed spectrum, governments are exploring sharing spectrum through databases.
In this presentation, attendees will learn the basics of how CBRS (Private LTE ) running on shared spectrum works and how CBRS compares to Wi-Fi. Is CBRS the next Wi-Fi or just another RF band for cellular LTE. Additionally, this session will take a look at 5G and how the outdoor cellular and indoor Wi-Fi mobile experience are converging.
10 Epic Fails of Location Tracking
I've been involved with Wi-Fi location services since 2001, including dozens of failed RTLS projects. Here are the key findings. If this presentation makes it, we'll also create an infographic out of this to share for free.
Real-World Frustrations of Consumer Gadgets on WLAN
Will show a number of examples of popular consumer gadgets and how they fit- or don't- in enterprise WLAN environments and the challenges of trying to manage this growing problem on a large wireless network.
Wi-Fi AirTime Calculator
The WiFi AirTime Calculator and how we can use it to calculate throughput for both OFDM and OFDMA-systems.
And a short brief on how the calculator is put together.
Amazing Wireless: Ten Astounding Wireless Solutions that Have Nothing to Do with User Access
In this talk, you will learn about several applications of wireless solutions that do not provide user access but use the same technologies in creative ways.
Learn ten cool concepts for your user access networks from these non-access deployments.
Practical Front Line Automation for IT
Helpdesk teams are in the trenches day in and day out answering tickets, reinstalling drivers, and telling users that "no, the internet is not down."
In the age of the API, wireless network administrators and engineers can finally use the data and tools at their disposal to aggregate, distill, and deliver meaningful and actionable information allowing those on the front to proactively manage user issues and automate the network.
IPv6 For Wireless Engineers
An updated/refresh to my previous presentation on IPv6 fundamentals and the implications for wireless engineers.
The complexities of designing Wi-Fi for higher education
Designing stable and reliable wifi for unusual locations such as buildings with historical value, warehouses full of students taking their exams, auditoriums, laboratories, hospitals, gyms, and every environment in between. Planning for the unknown, for every device and all within a budget.
Predictive Surveys Really Do Matter
Predictive designs are continually debated in the community. Should we or should we not? We will visit where we started with designs in the past and why predictive designs are important and at least one way in which to use it to speed up on-site surveys and still deliver a quality design.
The Human Impact of the Wi-Fi Community
I'll be taking an introspective look at the impact that the Wi-Fi Community has on us. As Wi-Fi Professionals, it's sometimes easy to forget that the things we do have real-world ramifications – that regularly go beyond the technological life improvement impact.
I'll discuss the good, the bad, and how we as humans manage things like information intake – as well as my own personal kickstart into the industry.
Ultra Wide Band (UWB) and You
Apple has changed the game with UWB client support in the iPhone 11. So what does the technology do, and how does it relate to other 802.15.4 protocols and wireless solutions? Here's what you need to know!
Writing to Advance your Wi-Fi Career
Hone your writing skills to boost your Wi-Fi knowledge, advance your WLAN career and share the knowledge with others. Writing will increase your brand and visibility within the Wi-Fi community. Not only will your work educate others, but you will learn a few things along the way as well!
The Business of the Wi-Fi Consulting Business
I'll present actual outrageous contract clauses presented to me from some of my consulting prospects, clauses that could ruin your wifi consulting business. (of course, their real ID will be redacted).
Topics include:
Best practices to embrace in a consulting relationship.
Expense reports: when to refuse to submit them.
When to walk & run away from their terms & conditions.
Traits of a good company to contract with.
Warning signs of a company with poor contracting practices.
Bonus horror story: Learn from my biggest mistake: the worst business, worst financial, and worst personal decision I ever made, were all the same business decision.
802.11be in an 802.11ax Era
Now that 802.11ax is ratified, we are going to look into the next new amendment, 802.11be. What are the interesting features that will come with 802.11be?
iBwave, WiFi 6, CBRS, and More
With WiFi 6 here, CBRS quickly arriving, and some other fun stuff we've been working on, we want to give you a preview of what you can expect to see from us in the coming year to support you in the Enterprise wireless space.
WiFi Design vs. CBRS/ Private LTE:
If You are Used to Doing WiFi Designs, Here's How To do CBRS and Private LTE as Well 
With the emergence of Private LTE/CBRS in the Enterprise, and WiFi Designers the best positioned to take on the design of these new types of networks, it's time to start looking at how you as WiFi Designers, can easily make the transition.
This talk will look at WiFi Designs vs. CBRS/Private LTE designs and give you the knowledge you need to get started designing these new types of networks.
Securing the World's Most Dangerous Wi-Fi Network
Running a large conference network is difficult in any environment but did you ever want to know what it's like at the world's longest-running and largest underground hacking conference?
In this talk, we will discuss the challenges (both typical and unique to a giant hacker con) we face at DEF CON, how we've been able to overcome them, and some of the places we've failed. Seeing as this is WLPC we will highlight the wireless (noise/neighbors/interferers/ etc) and security (de-auth/honeypots/ authentication/etc) concerns that plague us every year.
We'll fill you in on the infrastructure we used at DC27 and discuss what's "off the shelf" along with what pieces are custom built.
Lastly, we'll go over where we want to be next year with the latest in WiFi technology and security on the horizon. As always keep your planck unit at 1, your default answer "it depends", and HACK THE PLANET!
Analyzing Apple Wireless Direct Link
Used by over one billion devices, the Apple Wireless Direct Link protocol was developed as a successor to Wi-Fi IBSS to allow clients to communicate with each other without operating in infrastructure mode and integrating Bluetooth Low Energy.
Live demonstrations with spectrum and protocol analysis will give the audience a better understanding of this technology.
IPv6 for Wireless Engineers
IPv6 currently represents more than a quarter of the traffic on the Internet. In this talk we will review elements of the IPv6, such as client support for various IPv6 protocols, that will help a wireless engineer successfully deploy IPv6.
iPerf2 vs. iPerf3
iPerf is a free, open-source tool that is used by wireless engineers to stress test and troubleshoot networks. Although iPerf3 is the newest version, iPerf2 has not been abandoned or deprecated. Both versions are under parallel development and can be used today, for different scenarios.
They have some subtle but important differences in their implementation and feature sets that all wireless engineers should be aware of.
In this presentation, we'll cover the basics of iPerf and, more importantly, the differences between the two versions.
Don't get played. Get paid.
Ever wondered how much your skills are worth? Ever found out a co-worker made more than you for doing the same job? Wondering if it's time to find a new gig?
Learn how to calculate the correct range, negotiate with potential employers, and how long you should stick around before asking for a raise or moving on.
Financial Freedom for IT Professionals
Are you where you want to be financially? Are you making and saving what you should? IT Professionals are the rockstars of our time, yet so many out there struggle to get ahead financially.
Learn some of the reasons you may be failing to achieve your financial goals and quick steps you can take to change your financial stars.
Trials and Tribulations of Event Wi-Fi
In this presentation, we will discuss the upfront planning, design and logistical challenges of standing up a temporary Very High-Density WiFi network to support 10's of thousands of uber tech geeks at Cisco Live.
One Metric to Rule Them All
What's the most important indicator of overall success in a WiFi deployment? I say it all boils down to one ultimate metric. What is it? How do you measure it? How do you consistently deliver it? "It Depends."
Leveraging Artificial Intelligence in WiFi Design and Operations
The recent rapid development of AI techniques and tools have benefited many industries, including communications and especially the development of wireless networks.
As WiFi networks are becoming more mission-critical and demand for high availability is increasing, AI can be leveraged to make the design, deployment, and operations of professional WiFi networks more effective.
We will present examples of use cases utilizing AI, such as:
using Convolutional Neural Networks for automated floor planning
utilizing AR for faster and more accurate site surveys
leveraging anomaly detection for discovering abnormal network and service behavior
Framework for Translating Business Requirements into Technical Requirements
This session will present a framework for collecting WLAN business requirements from customers and users. The vague and often contradicting requirements will be mapped to a set of technical requirements that can be used to both design to and validated against – two important yardsticks for successful WLAN deployments and for getting paid.
CBRS Private LTE Network Planning Demonstration
Celona will detail what is required to plan for a CBRS private LTE network and demonstrate a free tool that can be used to start planning CBRS networks today! Included will be a discussion of physical location, SAS spectrum availability, coverage area requirements, and capacity requirements.
Evening Sessions
Every year, after the main conference events of the day, we open up the conference facilites for different groups, vendors, etc, to host extra classes, demonstrations, and fun events. Keep checking back to see what Evening Sessions have been included for this year's event.
Are you interested in hosting an Evening Session? Please contact matthew@wlanpros.com to get the details and submit your idea.
Code of Conduct
Great to have you be a part of the Wireless LAN Professionals Conference! Before we get started, we just want to ensure that you adhere to our code of conduct.
While we believe much of this goes without saying, we are going to say it nonetheless to ensure that there are no misunderstandings. The Wireless LAN Professionals Conference does not tolerate harassment of any kind, whether verbal or physical.
The Wireless LAN Professionals Conference welcomes individuals from each walk of life. Regardless of gender identity or expression, sexual orientation, age, disabilities, physical appearance, race, ethnicity, religious beliefs or heritage. Discrimination against the mentioned characteristics also has zero-tolerance at our conference.
It should also go without saying that insulting or discriminating against conference organizers or harassing conference organizers or supporting staff will also not be tolerated.
Any harassment or discrimination of any kind, or more generally bullying is totally unacceptable at The Wireless LAN Professionals Conference. Continuously engaging in any form of this behavior will result in instant removal from the conference without the possibility of a refund. Should an incident arise, refusal to comply with the code of conduct or depending on the severity of the situation, consequences could also result in a lifetime ban from The Wireless LAN Professionals Conference.
Furthermore, the Wireless LAN Professionals Conference is a professional event that has been organized with various activities to deliver value to our conference visitors. Some of those activities require audience participation, while others do not. However, in all cases, any deliberate unnecessary disruption of conference activities will also result in removal from the conference.
As we previously stated, we believe that much of this goes without saying but we believe that publicly stating our code of conduct will contribute to a professional, educational and most importantly, enjoyable conference!
More To Come
As we get closer to #WLPC 2020 Phoenix be sure to keep checking back here for new updates and details.
Have questions or need help? Feel free to reach out to Matthew directly – matthew@wlanpros.com