NetAlly has announced a new feature to their Etherscope nXG and Linkrunner 10G products so they can be used to 'validate' older Ethernet cables in your environment.
OK, I used the word 'Validate' in quotes, since this does NOT compete with other cable-testers. This will NOT validate your cables meet Cat6 or Cat7 specifications.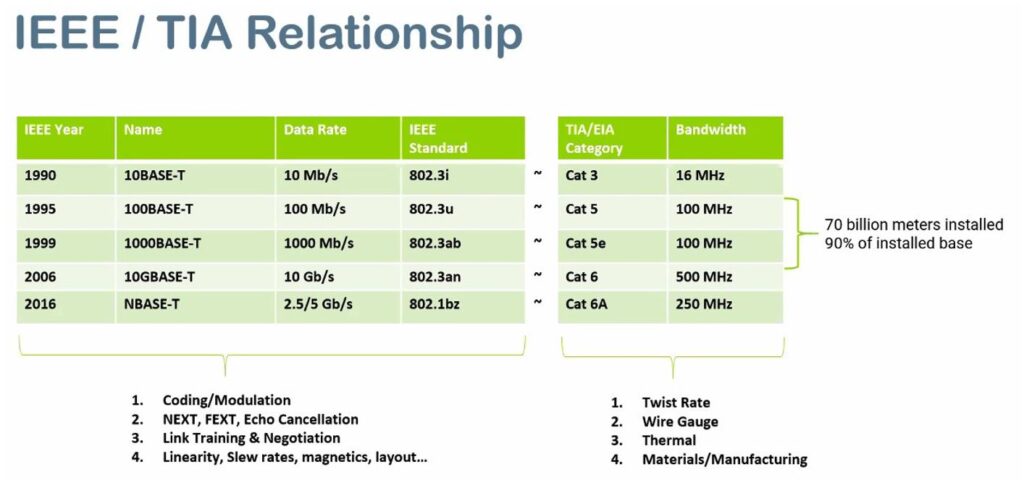 Instead, it does something very intriguing indeed. Rather than rely on the TIA/EIA cabling specs at the physical layer. (Which is critical and I think should be required on all new cable installs) This LANBERT service instead tests that actual throughput over the cable pairs of existing cable plant.
A very simple idea indeed.
Rather than spend the enormous sums to re-cable a location to put in guaranteed, and legitimately validated cable to meet multi-gig specifications, this new feature allows a professional to test current cable plant to see if it can transmit multi-gig over the wires.
Think of the savings!
As stated in the presentation at #MFD6 – an IT person can spend less than $10,000 to get the gear that allows them to 'validate' their existing cable plant to see if they are already ready and able to support multi-gig Ethernet.
This can be extremely useful, especially as we are moving toward Wi-Fi 6 and Wi-Fi 6E deployments in our enterprises that are pushing hard on the 1 Gb Ethernet we normally have supplying access to our Access Points.
Perhaps your cable plant IS already ready for mGig? You now have a way to test to be sure.
I'd strongly recommend you watch this segment of the NetAlly presentation on this feature here:
https://techfieldday.com/appearance/netally-presents-at-mobility-field-day-6/
You can see more about this new feature on NetAlly's website: https://www.netally.com/lanbert-test-app/