Adam Vasquez presented at WLPC EU Budapest 2016 about The ABC's of the Wireless Engineer's Journey.
You can go HERE to watch the full presentation.
---
Aside from preparing all your exams and all the other things you must do to go down that CWNE path, you must become a coach.
Coaching
When I say coach, one thing that you're going to do more than design, implement, troubleshoot is you're going to have to educate. When I say educate, I'm also talking about non-technical folks because we all educate each other and we educate our customers.
We have to get serious about educating our peers and other folks that are not necessarily technical or in Wi-Fi. It will not only accelerate your growth in the wireless field as a professional, but also it open doors and remove barriers for you.
---
Who are we coaching?
WE ARE COACHING EVERYBODY.
Sales teams
Our bosses
IT departments
You already know more than most people out there about wireless regardless of your certification. That means a lot but that's because "Wireless is not the easiest thing to understand."
---
Wi-Fi Landscape
When we look at this landscape, this is what we're dealing with internally. As a professional, we have all this other stuff that influences what we're trying to make the real world.
---
Misconceptions.
Home Wi-Fi is not the same as others like hospital Wi-Fi, or warehouse. It could be enterprise or small business or higher. It's not the same as your home and that's a huge misconception that people have.
Not all wireless is the same. Our broadband cellular connections are not the same as 802.11.
Wireless devices are "NOT" created equal.
Here's the example that I've used to try to get a point across that we're dealing with an invisible technology. There are no wires that I could point to. If I show them either a screenshot of AirMagnet or a respective analyzer, it does no good to somebody who's not trained.
---
Wi-Fi Communications
To a person that's non-technical and even to a wireless person, this could be difficult. You have to stick with it, step back and really dial into it to make it sense. What will help them understand why they need to hire you and not the guy who's cheaper? Why should you be going to conferences and keeping up with the technology? Because it is more difficult than it seems. Why does this work? Because it's super fast.
---
Wi-Fi Protocols and Frequencies
In explaining standards and protocols, you have to make it "simple" because it's so easy to get lost in the weeds in our field. It should be invisible when you explain duty cycle to somebody.
When it's an invisible technology or capacity, you have to get visual.
We have to educate them why our laptop is different than our client device. You have to become a good teacher, but you're not as the "know-it-all". We have to sum it up and package it so that they can have a better understanding of what we're trying to do. Why we cost more money or why we need to do certain steps that other vendors might not do.
---
What Can You Do Today?
1. Get involved with the wireless community.
2. Get certified and stay certified- it makes a difference.
3. Diversify yourself. See the benefits of being on the other side of the coin.
4. Act and look professional- that's going to make you a better teacher and more respected
5. Always be a coach.
Build your slides
Ask to train and teach a subject at all meetings – invite yourself to sales meetings so that you could start to educate
Be the expert and hold yourself out to do that
Make basic Wireless training
---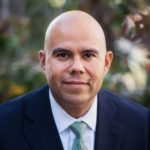 Adam Vasquez is a Sr. Manager and Regulatory Compliance at Fitbit. He is a customer-centric professional with over 12 years experience in Wireless technology.
If you have more questions or feedback, you can check him on Twitter.
---
You can go HERE to watch the full presentation.